The Kathryn F. Kirk Center for Comprehensive Cancer Care and Women's Cancers
Open to patients in mid-2023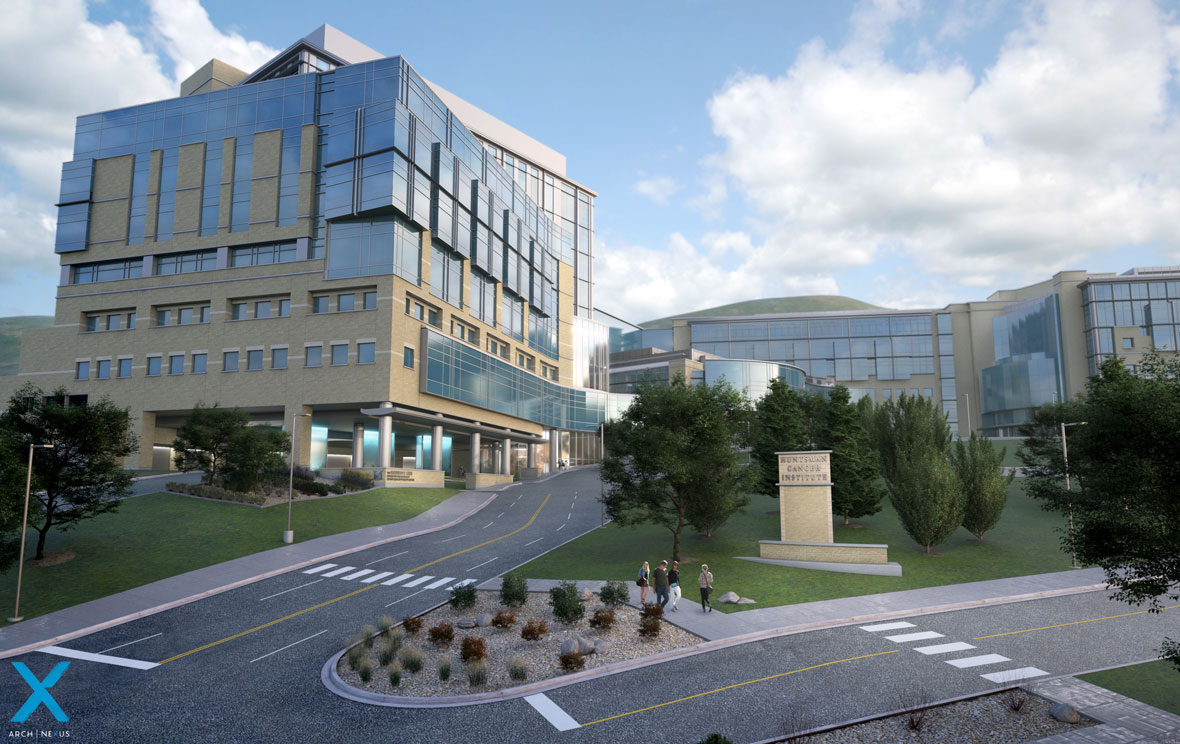 The Huntsman Cancer Institute is expanding and we're looking for dedicated staff members to join our team at the new Kathryn F. Kirk Center for Comprehensive Cancer Care and Women's Cancers.
Cancer is something that touches everyone. Did you know every day there are nearly 5,200 newly diagnosed cancer cases?* Medical advancements and research including at the Huntsman Cancer Institute are providing hope and making it possible to have nearly 17 million cancer survivors alive in the United States.*
A New Space to Provide Care
The new Kathryn F. Kirk Cancer Center will expand clinical space at Huntsman Cancer Institute by 220,000 square feet. It will also increase HCI's clinical care capacity by 50%. Once completed the eight-story patient care facility will include:
An entire floor dedicated to breast and gynecologic cancers
A new endoscopy center
An expanded wellness and integrative health center
48 inpatient rooms
A new blood and marrow cancer treatment space
An oncology faculty workspace
Exterior walkways and sky bridges will connect The Kathryn F. Kirk Center to the current cancer hospital and research space.
A Team Making a Difference
"Being a nurse here is about providing the best care you can to oncology patients. We watch them go through really hard times and sometimes even harder times. But then many times we watch them get better, get back into life and back into the community. It's a real honor to work with patients and help them through these times."
Erin Huish
Nurse, Unit 1A
"I get to make a difference however small or big it is to our patients. I know that I am there for them, not just taking their vitals and making sure they are okay at the moment. Our team makes sure they are as comfortable as they can be while they are away from their families and that we are their support and like a second family to them."
Luis Gomez
HUC/CAN, BMT Inpatient Unit
"It feels really special to be able to have this role in someone's life and in their care for their cancer."
Bailey Smith
Nurse, Bone Marrow Transplant
A Mission of Hope
The mission of Huntsman Cancer Institute at the University of Utah is to understand cancer from its beginnings, to use that knowledge in the creation and improvement of cancer treatments, to relieve the suffering of cancer patients, and to provide education about cancer risk, prevention, and care.